Vincent Hsu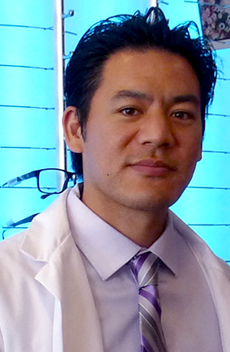 Dr. Vincent Hsu was born and raised in the Los Angeles area. He graduated from the Southern California College of Optometry in Fullerton and has been practicing in the greater Los Angeles area ever since. Dr. Vincent is a local and plans to stay one with the opening of
AccuVision Optometry
.
Dr. Vincent has practiced at many laser and surgical facilities. Dr. Vincent has served as
a clinical investigator
for Implantable Contact Lenses (ICL) and also for intraocular lenses used for cataract surgery such as the Crystalens. He also has years of experience with CRT lenses, vision correcting contact lenses that work while you sleep.
Dr. Vincent has treated thousands of patients and enjoys helping people's eyes feel better and more comfortable; whether its pink eye, dry eye, glaucoma, cataracts, or just blurry vision. Dr. Vincent will do everything he can to help your eyes.
---
Linda Luong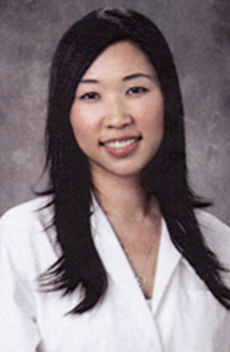 Dr. Linda Luong, a southern California native, received her Bachelor of Science in Biology from UCLA and her doctorate from the Southern California College of Optometry (SCCO).
Following graduation, she completed a
Vision Therapy and Pediatric Residency
at SCCO. She specialized her training in treating patients with binocular vision conditions, learning-related vision problems, strabismus/amblyopia and brain injury. Dr. Linda was honored with the College of Optometrists in Vision Development (COVD) Award of Excellence in Vision Therapy in 2009.
In addition, Dr. Linda is certified to treat ocular conditions such as red eyes, dry eyes and glaucoma. Having seen numerous patients with vision loss secondary to uncontrolled systemic conditions, Dr. Linda stresses the importance of annual eye exams for early detection and prevention of ocular disease.
She is a member of COVD, as well as the American and California Optometric Associations. In her spare time, she enjoys watching movies, playing basketball, trying new foods and spending time with family and friends.
---
Ashley Nickell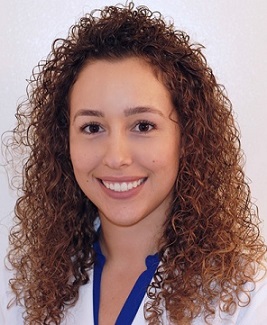 Dr. Ashley Nickell was born and raised in Northern California. She made her move down to Southern California to attend Southern California College of Optometry (SCCO) where she graduated with her doctorate. During her time at SCCO she completed various externships in various clinical settings including, primary care, community based clinics and military hospitals. Post-graduation, she completed a residency in Pediatric Optometry and Vision Therapy at SCCO.
Dr. Nickell is passionate about optimizing her patients' visual performance through prescribing glasses and contacts, in addition to vision training, therapy and rehabilitation. Her extensive training allows her to detect vision abnormalities that can hinder a child's learning or an adult's ability to efficiently and comfortably work.
Dr. Nickell is a Fellow of the American Academy of Optometry and a member of the California Optometric Association. While not in the office, she enjoys spending time with her family, crafting and playing volleyball.